Business Awards
Devtank won the Excellence in Innovation award and Apprentice of the Year (Cameron Browne), and could not be happier! To win these awards is a massive achievement and a great way of giving back to the team after all of their hard work.
Innovation
The Excellence in Innovation award was sponsored by Rolls-Royce, to which they were the judges and visited us as part of the process. Devtank feel privileged to have been recognised for the award by organisation as iconic as Rolls-Royce. A business that has contributed a wealth of history to Derbyshire's Engineering Industry.
Apprentice of the Year
We are extremely proud of Cameron Browne being awarded Apprentice of the Year, which is more than deserved, shown through hard work and commitment to the company. We were also finalists for Environmental Impact, a fitting category for OpenSmartMonitor as Devtank continue to bring great impact to the de-carbonisation of businesses.
---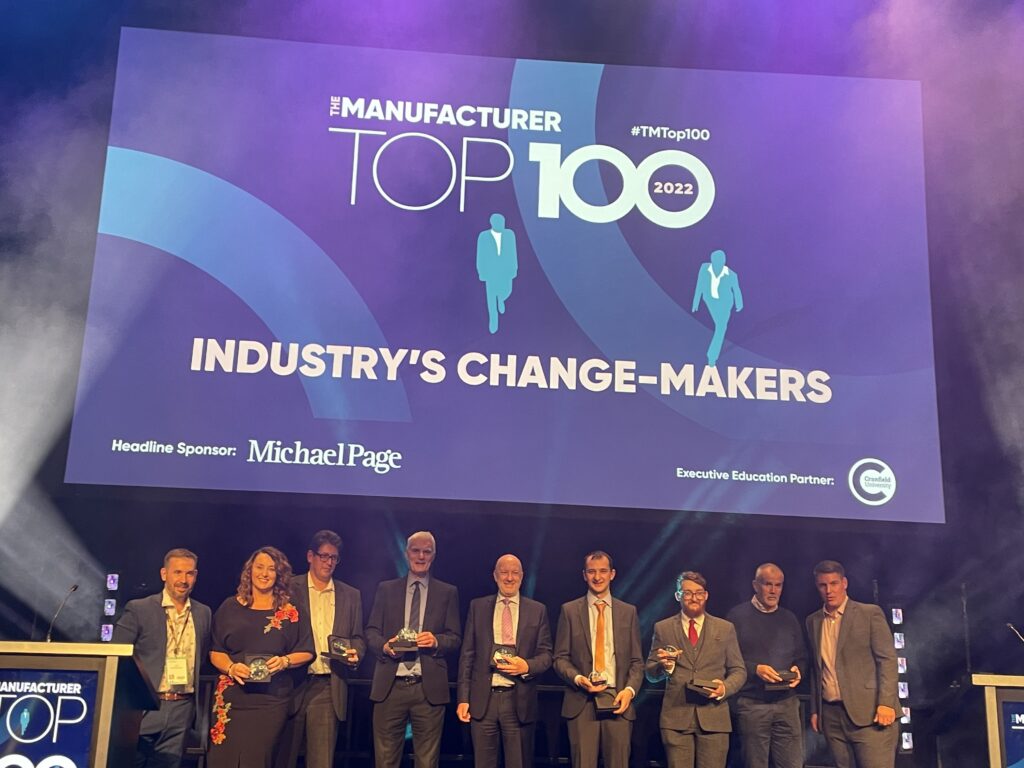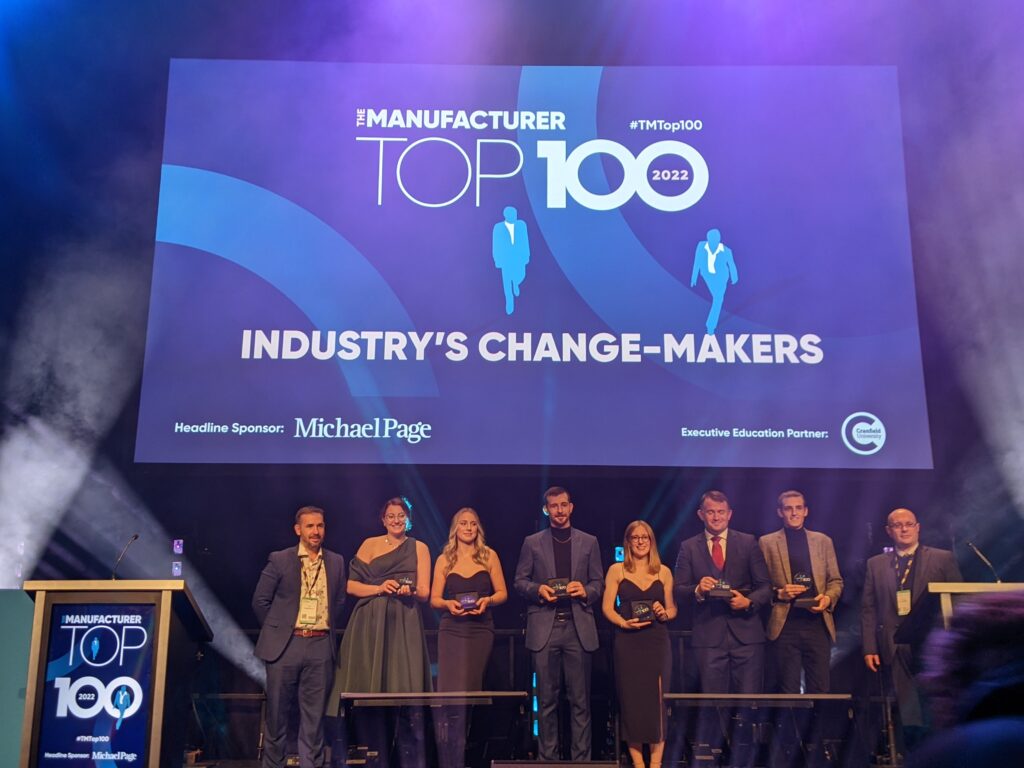 Alongside the East Midland Chamber Awards, Erin Delaney and Anthony Yeomans were both nominated and awarded with The Manufacturer's Top 100! This awards those who have made an impact within the manufacturing industry. As the name suggests, they only pick 100 people to be awarded with this honour across the UK. Erin, our Project and Quality Manager, was awarded the Unsung Hero category. Anthony, Devtank's Digital Marketing Apprentice, was awarded with both Digital Transformer and Young Pioneer categories. Both individuals have only been with Devtank for less than a year and this really displays how much impact they have had on the company in a short time.
---
To top this incredible run, we have also been announced as finalists for Sustainability and Hardware for this year's OpenUK Awards! We are excited to be attending the awards night at the Houses of Lords and wish all the finalists the best of luck.
---
Follow us on our socials | LinkedIn | Twitter