HILTOP Maxi
£4,500.00 – £4,735.00
Hardware in the Loop Test Operating Platform (HILTOP). An industrial open source test and measurement chassis which has the Raspberry Pi Compute module at its core. Ideal for ATE solutions, hardware in the loop testing, production process, automation and control.
This comprehensive flexible platform allows test, measurement and control solutions to be realised using numerous built in multi-channel interfaces such as USB2.0, CAN-FD, RS485, I2C, SPI & GPIO.
Easily expanded to add new interfaces and capability using the Open-VTI backplane and our family of Open Test Modules. The HILTOP Maxi offers 6 x 6HP Eurocard slots using the popular DIN41612 connector format.
Description
View and Download the full datasheet
Our largest open-source test framework designed from the ground up to deliver maximum value for test and measurement applications with a host of features included as standard.
The HILTOP is based on the popular 3U rack and Eurocard chassis enabling easy integration into 19" racks and larger test systems. Quality parts are used throughout providing a design "made to last" for industrial applications. Our HILTOP CM4 Motherboard and High-Speed Open-VTI backplane provides modular expansion using the Eurocard form factor to provide 6 off 100 x 160mm card slots.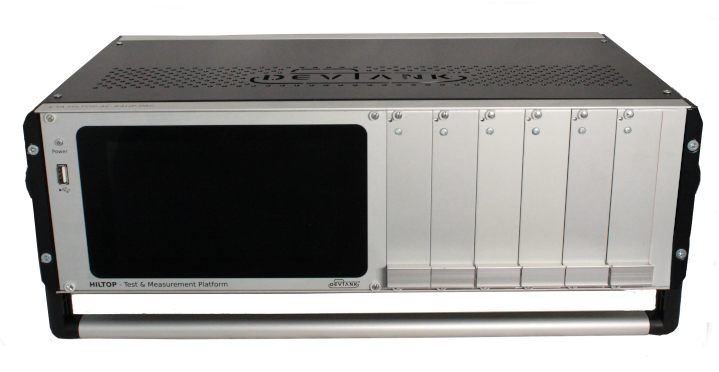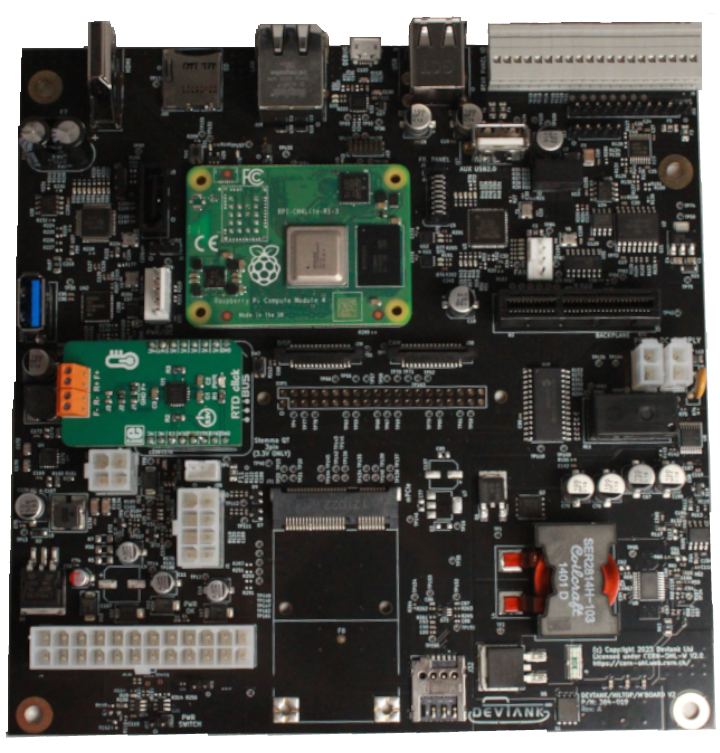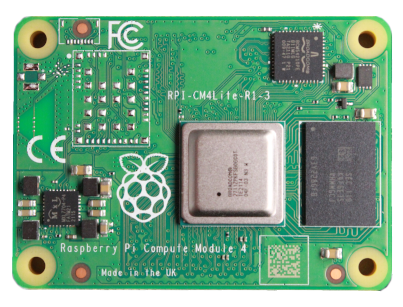 One of the key applications for the HILTOP is automated testing giving faster and more accurate measurements through hardware and software integration.Key features include:
CPU-1.5GHz Broadcom Quad Core ARM Cortex (Raspberry Pi CM4)
FPGA- Expansion slot on the Backplane
Integrated SATA support and 1TB hard-drive
Gigabit Ethernet port
Integrated programmable 30V/2A Power supply
7″ high contrast colour touchscreen
3 x USB 2.0 ports and 1 x USB 3.0 port
GPIO Expansion slots for additional hardware
USB Barcode scanner and camera support
High-Speed Open VTI Backplane standard supporting a number of interfaces including LVDS & USB2.0 on every card slot.
Standard Eurocard-ready 6HP expansion ports
1x Isolated RS 485/422 interfaces
1x Isolated CAN FD interfaces
Auto Script generation from DOORS® or Spreadsheet test specifications
Dual control software platform accessed either from the shop floor or remote web interface
Data Logging Capability with SQL database integration
The Open VTI backplane standard was created out of necessity to fill a void in the marketplace for a mid-range USB 2.0 capable bus to allow easy adoption by engineers and test departments. The open standard was loosely based on the PXI backplane standard but without the complexity of the PCI bus, including features such as parallel bus between card slots, clock, trigger lines, SPI, I2C, GPIO and USB2.0. The full standard can be downloaded here.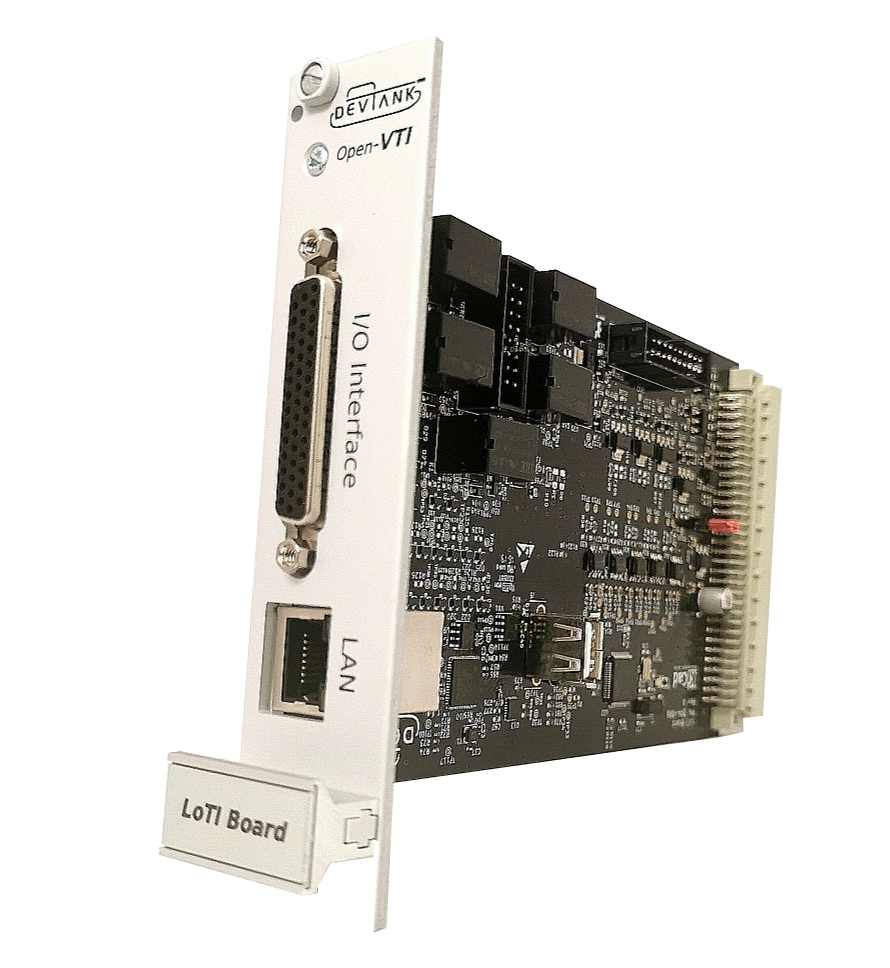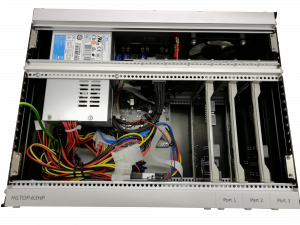 We enable engineers and designers to quickly add from our range of Open Test Modules (OTM) or design your own based on the Eurocard form factor. Our range of expansion modules is constantly revised as we bring new products to market to solve real-world customer problems.
Choose from a range of accessories such as a hard luggage case and 19" rack mount brackets.
If you're looking for a production test solution, please see our related products including PCB jigs.
At Devtank we specialise in delivering complete turn-key solutions so if you have a particular requirement please contact us for some friendly advice and a quotation.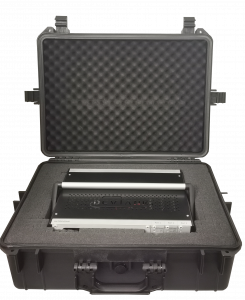 Additional information
| | |
| --- | --- |
| CPU | Raspberry Pi CM4 |
| HDD | SATA Interface and internal 2.5" 1TB Hard drive |
| Display | DSI (FFC-15 way) (Touchscreen) and HDMI |
| Camera | CSI Port (FFC-15way) |
| Connectivity | 1 x Internal Fan + Spare fan channel, 2 x Isolated CAN FD channels, 2 x Isolated RS485 Channels, 2x 40 Way main board GPIO Headers for internal expansion, 4 x USB 2.0 ports, Gigabit LAN, Open VTI Backplane with 6 x 6HP Card slots |
| Peripherals | 2-30V DC Adjustable Power Supply with access via card slots or 2 x 4mm sockets on rear panel, EEPROM for Config Data, Onboard Temp Monitor, RTC |
| Other | *Data Logging Capability with SQL database integration, *Dual control software platform accessed either from the shop floor or remote web interface, *Software features are bespoke to each application – please contact Devtank with your requirements, *Support for Auto Script generation from DOORS® or Spreadsheet test specifications, 7" high contrast colour touch screen fitted as standard, Touchscreen (DSI) & Camera (CSI) support |
| Dimensions | 84HP: 449mm x 250.4mm, Standard 3U x 6HP Card Slot: 30mm x 128.5mm |
| Design Sources | Github: https://github.com/devtank-ltd, Motherboard Design: https://github.com/devtank-ltd/kicad_hiltop_motherboard |
| Power Supply | 110V-240V AC 200W (Standard), 120W DC 12V |